Get a Grip on All Your Mobile Devices
LAZY-HANDS Thumbs-Free Grips let you handle your phone, tablet, e-reader, iPad or Surface in comfort and style. Sitting down, laying in bed, at work or on the go - our grips are so convenient and effective you won't know how you ever managed without them!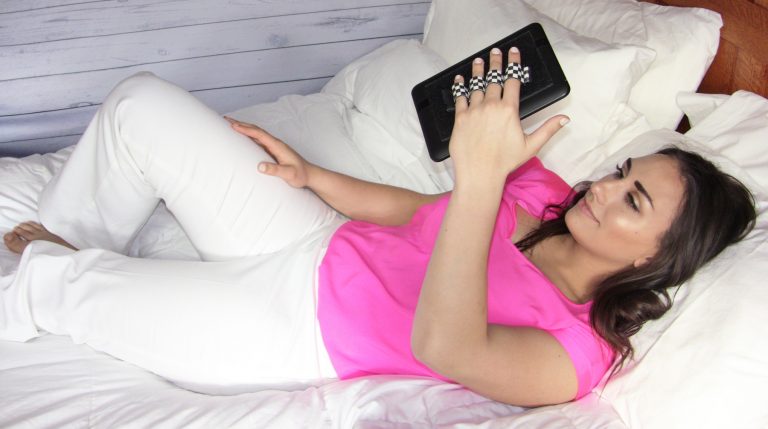 This product makes my kindle experience infinitely better.  It was totally worth every cent I paid!

these are the best item yet i have tried all different types on my kindle and this beats them all easy to put on stay tight and can adjust them all the way around..would buy them for all my kindles...way to go..

These things are magical. I use this on my Galaxy Note II, and it makes holding a larger phone, easier. It's amazing. My wife wants one now, and so does pretty much everyone that I show it to.

This is a great item! I have one of the larger smartphones and decided I needed something when I dropped (and broke) my last one. This is perfect!
Whether you're out on the field, in the field or in the board room, LAZY-HANDS will help you securely GRIP YOUR GEAR so you can do your job.  Surface Grips are available with or without the Stylus Grip.  
LAZY-HANDS Thumbs-Free Grips are available in many styles and colors to suit your style.  Grip your iPad or any other large-sized tablet securely for work or play.  Order your LAZY-HANDS Heavy-Duty 4-Loop Grips in a single grip or two-grips package to meet your needs.  All LAZY-HANDS Grips will work on a case, as well, as long as it is not silicone.  
The original LAZY-HANDS design for the Kindle or any ereader or small tablet to make your favorite reading position even better.  Pick your color and pick your size.  If you toss and turn and switch hands holding your device, then get the 4-loop grips (x2) and position your grips to your preference.  
Use the LAZY-HANDS Heavy-Duty 3-Loop Grip on your reader, mini tablet, over-sized cell phone, phablet or even your over-sized protein powder jug!  This grip is perfect for any mid-sized tablet used in retail stores and point of sale circumstances.  
LAZY-HANDS is ergonomic, safe and secure & excellent for travel.  Do you have the latest iPhone 6 Plus?  This LAZY-HANDS Grip is perfect for you!
Tire of dropping your phone? Or is your pinky finger tired of cradling your phone.  Go Thumbs-Free
®
and pinky-free with the best phone grips available!  Whatever reason you need, this 2-loop phone grip is a sure solution to GRIP YOUR GEAR!